News
ASTRODESIGN. establishes legal entity in U.S.A

●
March 30, 2012
ASTRODESIGN.Inc.
ASTRODESIGN, Inc. establishes legal entity in U.S.A
ASTRODESIGN

ASTRODESIGN, Inc has established a legal entity in U.S.A. Details regarding this legal entity are outlined below:
1. Objective of legal entity
This legal entity is established for the purpose of expanding ASTRODESIGN business operations in northern America (U.S.A and Canada) and Latin American countries.
2. Overview of legal entity:
(1) Business name: ASTRODESIGN, Inc.
(2) Location: Santa Clara, California, U.S.A
(3) Representative: Hiroyuki Kuwahara (President)
(4) Operations: The promotion and service of ASTRODESIGN products
(5) Operation start: April, 2 2012
3. Contact
Address: 2700 Augustine Drive Suite 101 Santa Clara CA 95054 U.S.A
TEL: +1-408-235-2322
FAX:+1-408-235-2324
---
[OFFICE MAP]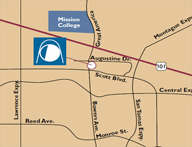 ---
ASTRODESIGN,Inc
1-5-2 Minami-yukigaya,Ota-ku,Tokyo, 145-0066, Japan
Tel.+81-(0)3-5734-6300  Fax. +81-(0)3-5734-6101
http://www.astrodesign.co.jp/_test